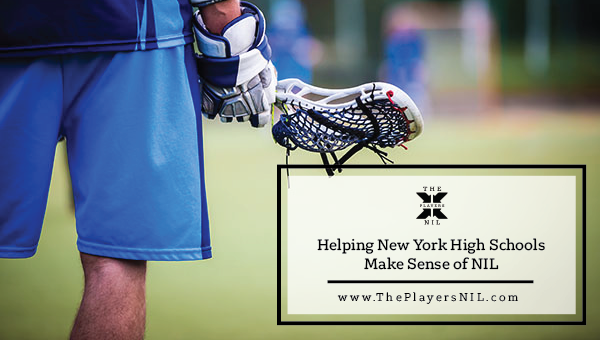 Helping New York High Schools Make Sense of NIL
We were pleased yesterday to announce that we've become an official NIL education partner of the New York State Athletic Administrators Association.
Hooray for us, and student-athletes in New York!
But what does the partnership mean?
Simply, it means we help athletic administrators and high school student-athletes and their families make sense of Name, Image, and Likeness (NIL).
We've talked with a lot of high school and college student-athletes, and many are not sure if NIL applies to them, how to get started, or even where to look for help (our personal branding expert Josh Rosen clears up some common NIL misconceptions in our Five-Pillars Course). 
Student-athletes are asking the right questions and turning to others for help. The missing piece is making sure that people in your network can give you the best advice.
That's why we help ADs understand the importance of being a resource to student-athletes on NIL.
In turn, we teach student-athletes skills that prepare them for their potential NIL opportunities and life after college.
Reach out to us or your AD to get special pricing for NY high school athletes.
New York High School Students
Enjoy Special Pricing on the Course