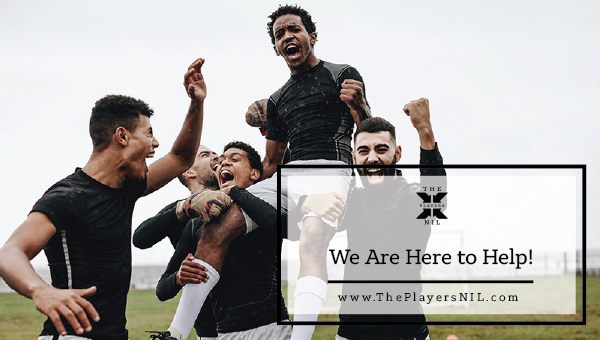 We Are Here to Help!

Welcome – it's hard to believe but summer is almost over, and some students are already back on campus. It's an exciting time, especially if you love the fall sports season.
And congratulations to all incoming freshmen! The next four years will be a transformative experience as you meet new people, engage with new ideas, and make lifelong friends.
And attend some awesome parties – let's be real!
While the social side of college is important, to help you discover who you are, if you are a student-athlete you now must navigate juggling two full-time jobs – being a student and being an athlete.
And now, for the first time as a collegiate student-athlete, you can monetize your Name, Image, and Likeness (NIL).
It may seem intimidating at first – finding time to build a brand, staying compliant with state tax laws, and asking questions about your finances – but there's a step-by-step process you can take to break it down into manageable chunks.
We'll cover the highlights of those subjects in our Five-Pillars course, plus introduce you to thought leaders in the NIL space here on this blog over the next few weeks.