The Power of Philanthropy and Community Service
At The Players NIL, we firmly believe that community service and philanthropy play a crucial role in the growth of athletes and their brands. Our #4 Pillar focuses on the significance of giving back to the community and building lasting relationships that support your efforts. By engaging with your local community, you open the doors to tremendous opportunities. In this article, we will explore the importance of philanthropy, its benefits, expectations of athletes, ways to get involved, and its impact on mental health. Join us as we delve into Pillar 4 – Philanthropy and Community Service.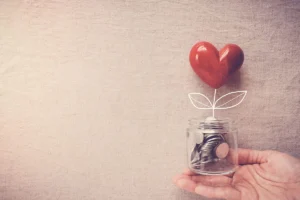 What is Philanthropy?
Philanthropy is the act of giving back to the community and supporting causes that align with your values. It goes beyond monetary contributions and encompasses donating time, skills, and resources to make a positive impact on society. Through philanthropy, athletes can create lasting legacies and inspire others to do the same.
Benefits of Giving
Engaging in philanthropy brings forth numerous benefits for athletes. It allows you to:
Make a Difference. By giving back, you have the power to positively impact the lives of individuals and communities in need. Your actions can create a ripple effect of change.
Build a Strong Brand. Philanthropy helps in establishing a positive image and enhancing your brand's reputation. It shows your commitment to social responsibility and resonates with fans, sponsors, and the general public.
Forge Meaningful Connections. Engaging in community service opens doors to build relationships with like-minded individuals, organizations, and leaders. These connections can provide valuable support and opportunities throughout your career.
Expectations of Athletes
As an athlete, there are certain expectations when it comes to philanthropy and community service. Fans and society at large look up to athletes as role models. By embracing philanthropy, you can meet these expectations by:
Being Authentic. Choose causes that genuinely resonate with you and align with your values. Authenticity is key in making a meaningful impact.
Leading by Example. Use your platform to inspire others and encourage them to get involved in philanthropic activities. Your actions can inspire a wave of positive change.
Involve Others
Philanthropy is a collective effort. Involve your teammates, coaches, and even your fans in giving back to the community. By working together, you can amplify your impact and create a sense of unity and purpose.
Finding a Cause
Discovering the right cause to support is an important step. Identify issues or initiatives that you are passionate about. Whether it's education, environmental conservation, or promoting equality, finding a cause that resonates with you will provide the drive and motivation to make a lasting impact.
Examples of Ways to Get Involved
There are numerous ways to engage in philanthropy and community service. Some examples include:
Volunteer at local charities, schools, or youth organizations.
Organize fundraising events or charity drives.
Create awareness campaigns through social media or public speaking engagements.
Offer mentorship or coaching to aspiring athletes or young individuals in need.
Establish scholarship programs to support education and sports development.
Mental Health – Look to a Healthy Future
Engaging in philanthropy not only benefits the community but also has a positive impact on your mental health. The act of giving and making a difference brings a sense of purpose, fulfillment, and gratitude. It can help athletes overcome challenges, build resilience, and maintain a healthy mindset, leading to a brighter future.
If you are an athlete or an individual interested in learning more about our playbook for #NIL success, we invite you to follow us here at The Players NIL. Let's work together to make a positive impact in our communities. Join us in embracing Pillar 4 – Philanthropy and Community Service and create a legacy that goes beyond the field.
Philanthropy and community service are integral components of an athlete's journey towards success. By embracing the spirit of Philanthropy and Community Service, you can make a lasting impact, build a strong brand, and create meaningful connections. Engage with your local community, find a cause that resonates with you, involve others, and witness the transformative power of giving. Let us join forces and pave the way for a brighter future, both on and off the field. Together, we can make a difference.