Empowering Student-Athletes for Lifetime Success: The Future of College Athletics
In recent years, the future of college athletics has become a subject of intense debate. One significant development that has sparked widespread discussions is the emergence of Name, Image, and Likeness (NIL) as a platform for compensating student-athletes. While the idea of paying players has gained traction, it is crucial to recognize that NIL represents more than just monetary rewards. It presents an extraordinary opportunity to make a positive impact on the lives of young athletes by equipping them with essential tools and resources. In this article, we will explore the significance of NIL in shaping the future of college athletics as well as how The Players NIL is revolutionizing the landscape by prioritizing the holistic development of student-athletes.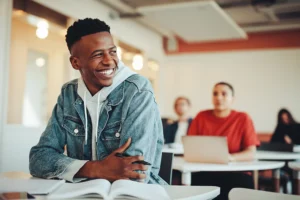 A Paradigm Shift in College Athletics
The advent of NIL has triggered a paradigm shift in the world of college athletics. It recognizes the inherent value of student-athletes' influence and ability to develop their own personal brands, enabling them to capitalize on their NIL. No longer confined solely to their athletic pursuits, student-athletes now have the chance to leverage their popularity and marketability, leading to new opportunities both on and off the field. However, it is essential to move beyond the financial aspect and focus on fostering long-term success and societal contributions among student-athletes.
The Vision of The Players NIL
At The Players NIL, an organization committed to empowering student-athletes, there is a shared belief that the impact of NIL should extend far beyond financial gains. Walker Jones, from The Grove Collective at the University of Mississippi, rightly emphasized the need for comprehensive support systems that equip student-athletes with tools and resources to become better contributors to society. The Players NIL embraces this philosophy and has developed a game-changing playbook for lifetime success, founded upon the Five Pillars.
The Five Pillars Approach
The Five Pillars approach of The Players NIL is designed to equip student-athletes with the necessary life skills and knowledge to excel both on and off the field. These pillars encompass a holistic development strategy that ensures student-athletes are prepared for a successful future beyond their college careers:
Personal Brand Development and Marketing. Cultivating a strong personal brand and utilizing effective marketing strategies can enhance student-athletes' visibility and help them unlock opportunities in various domains.
Developing Professional Relationships. Assisting student-athletes in developing career aspirations, identifying professional opportunities, and fostering networks can lead to meaningful post-athletic careers.
Entrepreneurship and Business Skills. Encouraging an entrepreneurial mindset enables student-athletes to explore business ventures, build networks, and develop valuable skills that extend beyond their athletic endeavors.
Social Impact and Community Engagement. Promoting social responsibility and community engagement instills a sense of purpose and helps student-athletes make a positive difference in society.
Financial Literacy. Understanding personal finance, budgeting, and investment strategies empowers student-athletes to make informed decisions about their earnings and secure their financial future.
The future of college athletics is undergoing a profound transformation with the emergence of NIL as a platform for compensating student-athletes. While financial compensation is an essential aspect, it is equally crucial to prioritize the holistic development and long-term success of student-athletes. Organizations like The Players NIL understand this imperative and have embraced a comprehensive approach, focusing on essential life skills through their FIVE Pillars methodology. By equipping student-athletes with the necessary tools and resources, we can empower them to create opportunities for themselves and become valuable contributors to society, both during and beyond their college careers. It is through collaboration and a shared vision that we can shape the future of college athletics in a positive and transformative manner, using athletics to better the lives of those around us.