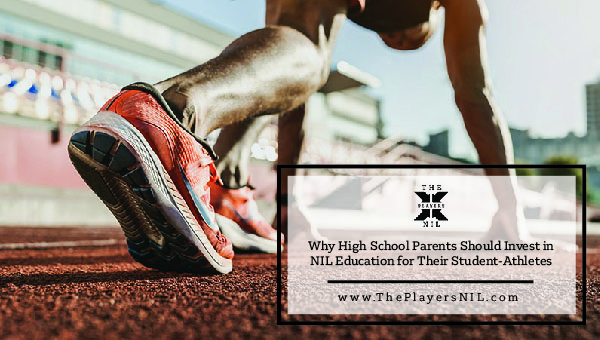 ?? Invest in NIL Education for High School Parents ??
? Unlocking Opportunities for Your Student-Athlete ?
Hey there, high school parents! ? Are you wondering why investing in NIL (Name, Image, Likeness) education is crucial for your student-athlete? Let's dive into the game-changing reasons! ?
Empowerment for the Future: NIL education equips your child with the knowledge and skills needed to navigate the evolving landscape of college sports. It's like a financial playbook to make informed decisions and seize opportunities.
Protect Their Brand: Your student-athletes brand is their most valuable asset. Learning about NIL safeguards their reputation, helps them make intelligent endorsements, and prevents potential pitfalls.
Financial Literacy: NIL isn't just about signing deals; it's about managing earnings wisely. Invest in their financial literacy early to ensure they make sound financial decisions throughout their career.
Academic Success: NIL education fosters balance. It emphasizes academics, ensuring your student-athlete thrives in the classroom and on the field.
Competitive Edge: Understanding NIL gives your child a competitive advantage in recruiting. Colleges seek athletes who are not just talented on the field but also savvy off it.
Life Skills: These lessons go beyond sports. NIL education teaches communication, negotiation, and networking skills to benefit your child in any career.
Compliance & Regulations: Navigating the complex NCAA rules can take time and effort. Investing in NIL education helps your student-athlete avoid costly compliance issues.
Inspire Responsibility: Could you teach your child the importance of responsibility and ethics in endorsements? Instilling these values early sets them up for lifelong success.
Remember, investing in NIL education is an investment in your child's future, both in and beyond their athletic career. Equip them with the knowledge they need to thrive and positively impact. ???